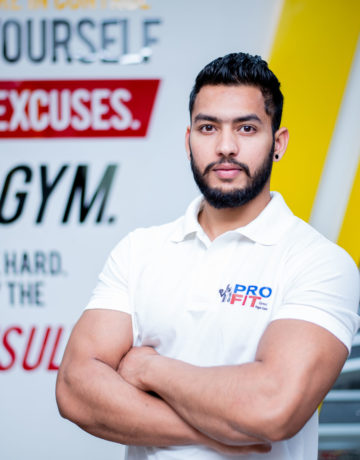 Mr. Sahil Preet Singh
Gym Trainer
Biography:
Meet our Gym Trainer from Chandigarh , India – Mr. Sahil Preet Singh
He has won multiple bodybuilding & fitness championships such as Mr. Jalandhar, Mr. Chandigarh, Mr. Mohali , Mr. North India & Mr. India!! He has also won many power lifting competitions across India. Being a sports fanatic, Sahil has played Badminton , Volleyball , Kabbadi & Cricket at State Level in India!
If you believe in having a healthy lifestyle is a key to better life, then JOIN PRO-FIT and be trained under the guidance of our expert & experienced Gym Trainer.